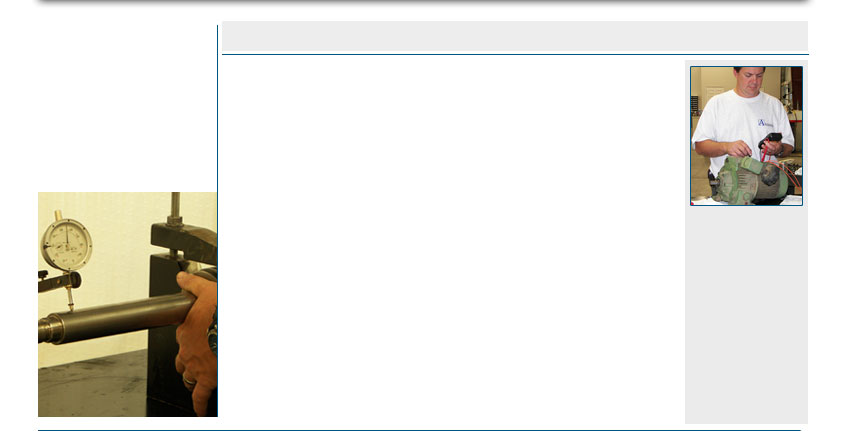 Bench Repair Service
At Alliance, we have arguably the most experienced moulder spindle rebuilder in the country, having over 15 years of rebuilding moulder spindles to his credit.
You can count on Alliance to rebuild your spindle correctly the first time, saving you time and money. We use NSK Super Precision Bearings in our spindle rebuilding to assure 'like new' or better performance.
In addition to moulder spindles, including HSK spindles, Alliance also reconditions cutter heads, grease guns, gear boxes, feeders, jointers and outboard bearings for most major equipment manufacturers.
Our quick turn-around will help you get your equipment back in production, reducing your down time and helping you meet your customers' needs.